325x28mm Brake with 6-piston Cayenne caliper
New brake system with the Porsche 955 Cayenne 6 piston caliper (also in Audi Q7 and VW Touareg) with the 325x28mm brake discs from M3 E46. This solution will work with ET35-47 17inch wheels from E46,E36,Z4, Z3 and E90 ...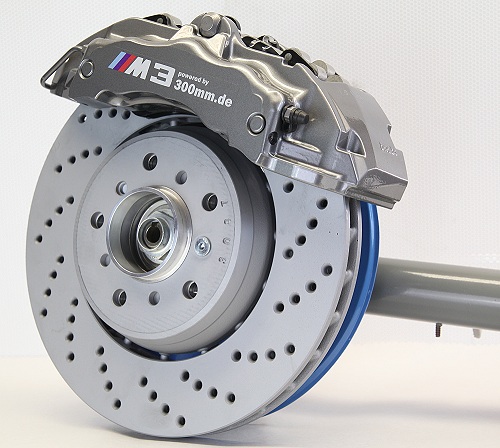 Adapter 325-6C will mount the 955 caliper on the E30 Suspension.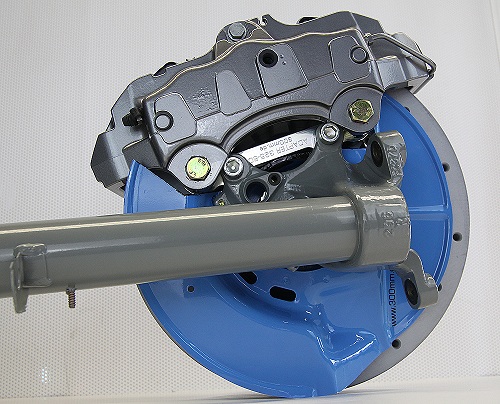 The solution change the e30 in front from 4x100 to 5x120 trough a special hub.
Die Lieblingsfelge aller E30 Fahrer kommt jedoch von ALPINA. Die gern eingesetzte 8x17 ET46 ALPINA Felge vom E36 kann mit 20mm Spurplatten gefahren werden. Dies war einer der ersten Tests und überhaupt die Grundvorrausetzung für die Entwicklung dieser Bremsanlage.
Räder von E32, E38, E39 und E34 sind aufgrund der geringen ET unter 20 nicht geeignet. Die Spur würde damit deutlich zu breit werden.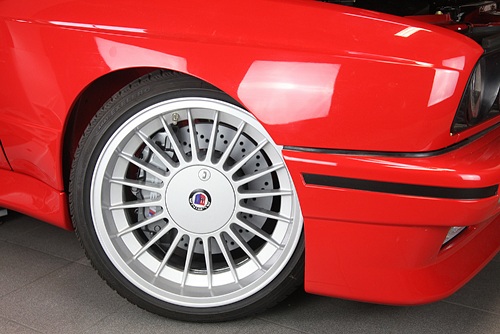 ... to the shop offers ...Anleitungen
Description 325x28mm Brake 5x120 on E30 front with 955 caliper